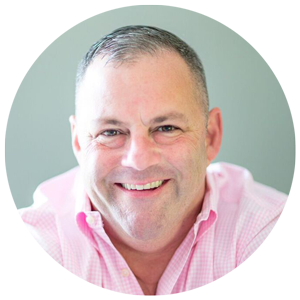 Leo T. Flynn | 704.361.7123
Welcome to my website. My name is Leo T. Flynn and I'm a Realtor with RE/MAX Executive serving the greater Charlotte metro area. Licensed since 2003 in both NC/SC, I have connected with thousands of people in the market place and helped many of them buy and sell their properties. The common thread woven through the fabric of those experiences is service. My purpose is to ensure each and every client that I'm responsible for achieves their personal Real Estate goals.
Leo understood my budget and what I was looking for. He gave me plenty of property options and was willing to walk me through the entire process from the first look at the home to closing. He was willing to go the extra mile, even putting in time after normal business hours, to help get me in my dream home.
I never felt that he was too busy for me and was made to feel like his most important client
Just closed on a new construction home with our realtor Leo T. Flynn at Riverchase (Meritage Homes).
My husband and I are from New York and are relocating to Fort Mill, S.C. We have had some experience in New York working with realtors in the past during previous home purchases. This however, was the first time we had ever experienced building our own home and the relocation process. We are writing this review to say that Leo was by far the BEST realtor we have ever worked with.
Leo was professional and courteous but, most importantly ALWAYS there to answer our email, phone call or text during the most stressful times of our new build. We are appreciative to have had Leo on our side at all times and would definitely use him again and recommend him to anyone.
As soon as we found out we'd be moving to Charlotte from Virginia, we contacted Leo and immediately got to work on trying to find the perfect home for us. We told Leo exactly what we were looking for in the "perfect property" and being out of town, he sent us a list of homes he thought we would like. He was very good at listening to what we wanted, what we liked, and especially what we did not like. He listened to our feedback and from there found us amazing properties to view.
We ended up finding this gorgeous property that we wanted to jump all over, but unfortunately, as things do sometimes, it did not work out. Back to the drawing board we went. Leo was always on top of everything. He worked so hard and never gave up. If we found a property we were interested in seeing right away, he got us in to look at it as soon as possible. Weekends, evenings… any time of day he was there for us. One day the stars aligned and we found the perfect us for us. Of of course it did not go without some hiccups, but he handled them beautifully and in the end we got the house, and at an amazing price.
Thank you, Leo for working SO hard to help us find our home !
We chose Leo to list our home, and it was the best decision that we could have made. Leo drew up a great plan and we became a team. Instead of reacting to issues that may come up during the listing of a home, we were proactive.
Leo's decision to have the inspection first was brilliant. We found our problems and had the time to rectify them before we headed to close. By time the house was listed to show, we had all issues completed and had a copy of the fixes to see during the showings. Leo's communication was impeccable and answered every question that we had.
My calls never went to voicemail and he made himself available day or night. I have bought and sold many homes over the years, and this last closing was by far the best. Every single question that the buyer had, we had answers because of all the work that was done on the frontend. I would (and have) recommend Leo to family and friends